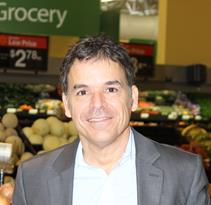 Frank Yiannas, Vice President, Food Safety & Health, Walmart Stores Inc.,
Food Safety = Behavior
As a food safety professional, getting others to comply with what you're asking them to do is critical, but it's not easy. In fact, it can be very hard. And if you're like most food safety professionals, you've probably received little to no formal training on how to influence or change people's behaviors.
When it comes to food safety, people's attitudes, choices, and behaviors are some of the most important factors influencing the overall safety of our food supply. Think about it. If you're trying to improve the food safety performance of an organization, industry, or region of the world, what you're really trying to do is change peoples' behaviors. Simply put, food safety equals behavior.
How does one effectively influence the behaviors of a worker, a social group, a community, or an organization? While it's not easy, fortunately, there is good news for today's more progressive, behavior-based food safety professional. Over the past 50 years, there has been an incredible amount of research in the behavioral and social sciences that have provided valuable insights into human thoughts, attitudes, and behaviors. Taking the learning's from these studies and putting them into practice in our field has the potential to dramatically change our preventative food safety approaches, enhance employee compliance, and, more importantly, save lives.
In this innovative session, Food Safety = Behavior, Frank Yiannas will provide fascinating insights into proven behavioral science principles with suggested applications on how they might be used to advance food safety.
Merit Gest, President, Merit-Based Professional Development
Merit Gest has more than 20 years of experience working with companies to grow revenue, increase profitability and reduce turnover. Merit's work experience and certifications in both Emotional Intelligence and cultural transformation give her a unique perspective for hiring, onboarding, selling, and retaining top talent. Prior to forming Merit-based Professional development, Merit was the Senior VP of Sales for a nationwide sales training organization and the youngest General Sales Manager for a start-up radio station in the country's third largest market.
In her various roles as a business owner, trainer, coach, consultant, and keynote speaker, she has worked with CEOs, business owners, entrepreneurs, sales management teams and professionals across a wide variety of industries including financial services, manufacturing, engineering, professional services, technology, and even pest control.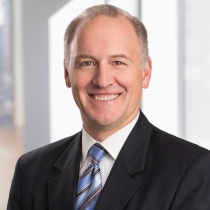 Martin Hahn, Partner, Hogan Lovells
Martin Hahn's practice focuses on a wide variety of regulatory issues affecting many different segments of the food industry. He assists companies in complying with the numerous statutes, regulations, and guidance documents implemented by the Food and Drug Administration, the Food Safety and Inspection Service of the US Department of Agriculture, and with the advertising requirements of the Federal Trade Commission.
Martin has experience in virtually every segment of the food industry, including food ingredients, food packaging material and juice. His clients include large multi-national companies as well as small, privately held start-up companies and numerous trade associations.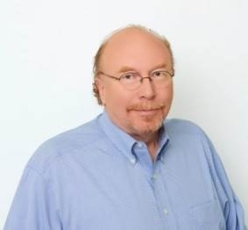 Tracy Baker, Vice President, Technology Innovation, Mattson
Tracy Baker has worked in the Food and Beverage Industry for over 35 years. At Mattson his current responsibilities include client management, product innovation and new technology.
Prior to Mattson, Tracy was involved in various research and Development leadership positions at PepsiCo as Director New Product Development, Tropicana Vice President of Research and Development, and Gerber Products as Director of New Product Development and Research.
He has extensive experience in new product development, and emerging technologies in domestic and international markets, production scale up, product process optimization, consumer research techniques, and food preservation techniques including High Pressure Process, Aseptic Processing, Hot and Cold fill processing. He has worked across many categories including baby food, frozen and ready-to-eat meals, fruits and vegetables, meat and meat snacks, and beverages including juice, energy, sports, protein, fruit and vegetable, and dairy.
Tracy received his Bachelor of Agriculture in Food Science from Purdue University, and is on the Boar of Directors and Chair of the Nutrition Committee of the Gerber Foundation.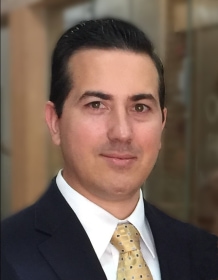 Ricardo Martinez Zambrano, Citrofrut
Ricardo Martinez Zambrano is a 3rd generation owner of Citrofrut. He holds a Chemical Engineering degree from Monterrey's Technological Institute and an MBA from Yale University. With more than 10 years of working experience in brand management and strategic business consulting, Ricardo has had the opportunity to work primarily with large Consumer Product Goods Companies. Ricardo currently leads Citrofrut's North American Division, where he has grown a strong passion towards the citrus industry. He is happily married and a proud father of two daughters. In his spare time he enjoys playing golf and soccer, as well as supporting community businesses flourish.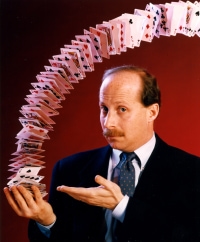 Bill Herz, The Entertaining Power of Magic
At an age when most kids were reading comic books, Bill Herz was learning to shuffle a deck of cards with one hand. Today, he is regarded at one of the most entertaining corporate magicians in the world.
Herz started Magicorp in 1987 to handle the ever-increasing demand for his performing expertise and special event know-how. Except for taking a little time out to earn a bachelor's degree from Amherst College and a master's degree from Cornell University, Herz has spent the past 25 years performing at corporate events.
Herz currently performs at over 200 corporate events each year and also teaches executives their own meeting magic. Herz's unique mix of comedy and magic has been applauded at corporate functions throughout the U.S. and worldwide, from Mexico to Australia and Thailand to Germany. He is a two-time winner of the International Magical performers Award. As a theatrical consultant, Herz designs and creates special effects for Broadway shoes, major motion pictures, television commercials as well as industrial and training videos. He is the author of Secrets of the Astonishing Executive, published by Avon Books.
Herz's performances are always custom-tailored to the audience. Whether performing during a meeting, entertaining clients after dinner or astonishing guests at a cocktail party with his sleight of hand, Herz always integrates audience participation, humor and his unforgettable wizardry to ensure a special event that's truly special.
Thank You to Our Sponsors