See below for details regarding the keynote presentation and an industry panel on procurement trends. View the meeting agenda for times of these sessions. Also, check out our committee presentations which will feature Dr. Jennifer Tucker, Associate Deputy Administrator, USDA National Organic Program and Abby Snyder, a JPA Scholarship Foundation awardee.
Keynote Presentation:
SHIFT Happened: There's a New Agent of Change Influencing Our Business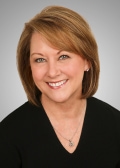 Linda Eatherton, Partner/Managing Director Global Practice Development & Director, Global Food & Beverage, Ketchum
Nothing is as it was. Seismic changes in the food marketplace have forevermore changed our business practices; our go to market strategies; our customer relationships and requirements and their consumers' expectations. Why? How? What is going on? We will share proprietary results from our Food 2020 global research series to reveal the root source….a new change agent in town. And, we'll address how you and your companies can better reshape and rethink your role in the channel as this trends becomes 'the new norm.'
Juice & Ingredient Procurement Trends:
What Sellers Need to Know.

Food industry players live in an increasingly complex world when selling or buying product. Join us for a B2B discussion about the important facets buyers look for in their suppliers and the overall trends impacting this vital part of the juice industry. Our panelists, with decades of procurement experience, will each provide their perspective on where the industry is headed and what they look for in a high quality supplier-buyer relationship. Plenty of audience Q&A time is scheduled during this session!
Join us if you are:
Seeking strategies to help you in your job, as a seller, or to share with your colleagues.
Wondering how to show value as a supplier when negotiating with a buyer.
Concerned about how to make sales in the increasingly stringent regulatory environment brought about by FSMA.
Interested in the efforts to bring back pragmatic approaches to juice specifications.
Curious about how to manage liability risk in juice & juice ingredient sales.
... and other timely topics.