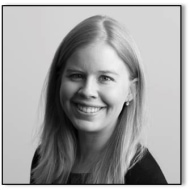 Gabriela Elani, Senior Consultant, Mintel Consulting
Gabriela has over 9 years of experience in innovation, strategy and consumer insights. She is the Mintel Consulting team's primary expert on global markets and has worked with numerous brands to grow their businesses around the world, focusing on product development, consumer communication initiatives and portfolio prioritization.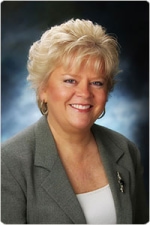 Maryellen Molyneaux, Managing Partner, Natural Marketing Institute
Maryellen Molyneaux has over 35 years of health, wellness and sustainability marketing experience. Her range of business experience includes retail and corporate management, international consulting, new business start-ups, consumer packaged goods marketing and market research management. At NMI she has counseled organizations such EPA, USDA, NIH-ODS, Dairy Management Inc., Milk Pep and many Fortune 500 firms.
Maryellen's expertise includes strategic consulting, new product development, qualitative and quantitative trade and consumer research, and market research for mergers and acquisitions. Her product research breadth has spanned over 100 product categories including food and beverages, personal care, weight loss and sports nutrition, OTC, pharmaceutical, alternative healthcare and renewable energy, among others.
She has been published in several written reports and articles and is a frequent contributor to many consumer and trade media including Time Magazine, 48 Hours, New York Times, Wall Street Journal, USA Today, Progressive Grocer, Supermarket News, Nutrition Business Journal, and Nutraceuticals World, among others.
Maryellen has been both a moderator and speaker for several organizations including Food and Technology Conferences, NASFT, CRN, the Institute of Food Technology, Nutracon, American Society on Nutrition, AACC, and Food Marketing Summits.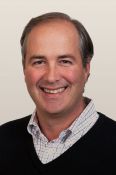 John Ciatti, Partner and Broker, Ciatti Company
John Ciatti started with Ciatti Company in 1982 and became a partner in 1986. John has always maintained a strong presence in all areas of the Domestic US Ciatti business. He specializes in spot and contract bulk wine and grape sales from all regions of California.
John also works very closely with the fruit and grape juice concentrate division, looking to develop specialty products for the food and juice industry. John values the insight and knowledge that brokering affords and thrives on using that information to create sales at all levels of the industry.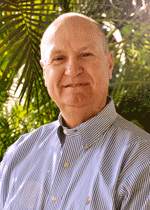 Michael Sparks, Executive VP and CEO, Florida Citrus Mutual
Michael W. Sparks has served the Florida citrus industry for more than 40 years. Since June 2006, he has been Executive Vice President and CEO of Florida Citrus Mutual. In that role, he is responsible for the overall execution of the organization's mission and strategy. Sparks manages all state and federal lobbying activities as well. He also serves as Mutual's primary contact for other industry, educational, governmental and allied organizations in order to further the interest of the Florida citrus growers. Sparks reports to Florida Citrus Mutual's Board of Directors.
Prior to Mutual, Sparks represented Florida's multi-billion dollar citrus industry during nearly three decades at the Florida Department of Citrus (FDOC), the state agency charged with marketing Florida citrus products. Sparks held various senior management positions at the FDOC over the years. He began his career working as an auditor for Florida's Office of the Auditor. He holds a B.A. in Accounting and a Masters degree in Public Administration from the University of South Florida. Sparks is married and has two children and four grandchildren.
Sparks was awarded the Florida Grower Citrus Achievement Award in 2014 and inducted into the Florida Citrus Hall of Fame in 2017.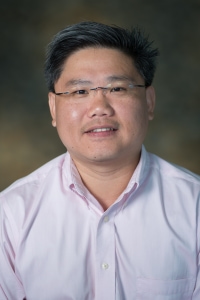 Alvin Lee, PhD, MASM
Center Director, Center for Processing Innovation
Associate Professor of Food Science and Nutrition, Institute for Food Safety and Health, Illinois Institute of Technology
Dr. Alvin Lee is a microbiologist and virologist with more than 15 years research experience with a PhD from RMIT University, Australia. Dr. Lee currently leads IFSH Center for Processing Innovation and co-leads the joint IFSH/FDA Microbiology Research Platform on food safety and defense related projects. He is a member of the Executive Board of NoroCORE, a USDA-NIFA Food Virology Collaborative based at North Carolina State University, and leads the Prevention and Control CORE. Current research support includes funding from USDA, US FDA and various industry contracts.
Dr. Lee is currently a Section Editor on Elsevier's Reference Module in Food Science, scientific reviewer on a number of scientific journals and subject expert for International Life Sciences Institute (ILSI) Europe. Dr. Lee teaches food microbiology in the IIT's Masters of Science program and has mentored more than 30 graduate students and post-doctoral fellows. He is also a Lead Instructor for Food Safety Preventive Controls for Human Foods. Dr. Lee is a current active member of the International Association for Food Protection - serving on the IAFP Scientific Program Committee as Program Chair and a Professional Member of the Institute of Food Technologists.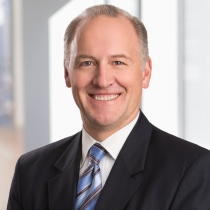 Martin Hahn, Partner, Hogan Lovells
Martin Hahn's practice focuses on a wide variety of regulatory issues affecting many different segments of the food industry. He assists companies in complying with the numerous statutes, regulations, and guidance documents implemented by the Food and Drug Administration, the Food Safety and Inspection Service of the US Department of Agriculture, and with the advertising requirements of the Federal Trade Commission.
Martin has experience in virtually every segment of the food industry, including food ingredients, food packaging material and juice. His clients include large multi-national companies as well as small, privately held start-up companies and numerous trade associations.

Paul Rosenthal, Partner, Kelley Drye Warren
Paul has assisted clients from a wide range of industries, including manufacturing, technology, food and healthcare, to name only a few. He has appeared, and succeeded, before all of the U.S. trade agencies and reviewing courts. Paul has represented clients in disputes involving the World Trade Organization (WTO) and the North American Free Trade Agreement (NAFTA), as well as in multilateral and bilateral negotiations. Paul's government relations practice involves trade and non-trade issues before Congress and the Executive Branch. Of particular note, Paul acts as general counsel or Washington counsel to several international and national trade associations, and previously served as counsel to the U.S. Senate Committee on Governmental Affairs for more than five years.
In his fourth decade of practice, Paul is among the premier lawyers practicing in international trade law in Washington, D.C., across the country and on a global scale. A testament to his dedication, intellect, advocacy skills—and sense of humor—many of Paul's clients have been with him for decades.
Paul holds prominent rankings in Chambers International, Washingtonian Magazine,The Legal 500 U.S., The Best Lawyers in America©, the Legal Times, International Who's Who in Trade & Customs Lawyers, Law & Politics Super Lawyers, and Lawdragon 500's Leading Lawyers in America. He was selected for inclusion among the elite Band 1 lawyers listed in Chambers for International Trade and, according to a market source, is "probably the best of the petitioner lawyers" he knows. Paul delivers multi-dimensional solutions and representation that is not only intelligent, but also consistently effectual.
Thank You to Our Sponsors