Speakers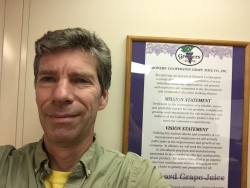 Steve Cockram
Growers Co-op Grape Juice Co.
Steve Cockram has had diversified roles for over 35 years in the fruit juice industry. Steve got his start at Seneca Foods checking the Alar content in raw apples. The NLEA, or Nutritional Laboratories Employment Act, allows him to write Nutrition Facts panels in his sleep. Inulin allowed his authenticity lab to expand dramatically. Alicyclobacillus forced this chemical engineer to learn about microbiology. Steve also spent time as a corporate troubleshooter and trialed new equipment from all over the world. Steve then moved to Wisconsin to be a cranberry guy, doing many of the same things for Northland Cranberries. Steve moved back to New York and has been at Growers Co-op for 16 years. After being Technical Director (passed SQF on first try), he has been Growers' General Manager for 5 years. Although budgets and contracts are fun, being a technical guy is much more interesting than dealing with HR issues and COVID quarantine guidelines.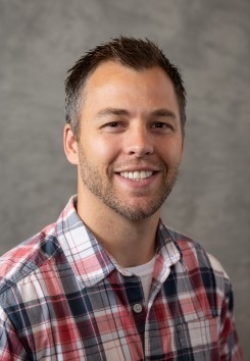 James Foreman
Foreman Fruit
James Foreman is the Chief Operating Officer (COO) of Foreman Fruit. The company is a grower/packer of organic apples, pears, cherries and grapes in Washington and Oregon. He has a BA in Economics from Harvard University; M.S. in Agriculture from Washington State University; and M.S. in Logistics from the Massachusetts Institute of Technology. Mr. Foreman served as a Captain in the U.S. Army and is a combat veteran (2004 – 2008). He serves on the Board of Directors of the US Apple Association as well as the Washington Apple Commission.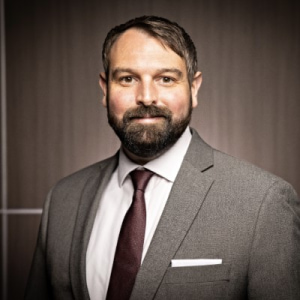 Christopher Gerlach
U.S. Apple Association
Christopher Gerlach is the Director of Industry Analytics with the U.S. Apple Association (USApple). In this role, he is responsible for generating statistics and conducting analyses related to the production, utilization, trade, and economic contributions of the U.S. apple industry. Prior to joining USApple, Mr. Gerlach spent a decade as the Director of Research with the International Council of Shopping Centers, a global trade association representing the retail real estate industry. Mr. Gerlach holds a Master of Regional Planning degree from the University of North Carolina and an MBA from the George Washington University School of Business.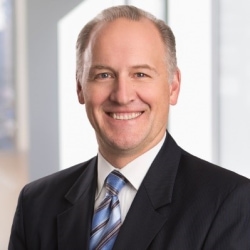 Martin Hahn
Hogan Lovells US LLP
Using his background in food technology and his comprehensive understanding of the laws governing the food industry, Martin Hahn helps clients navigate through the countless regulatory and business issues impacting the industry from farm to table. Martin has handled almost every issue impacting the food industry. He has a comprehensive understanding of the laws affecting the labeling and advertising of foods, dietary supplements, infant formulas, medical foods and foods for special dietary use. He helps anticipate new trends and develops the data needed to distinguish a client's products from others on the market.
Martin uses his understanding of science and technology in the food industry to provide assistance in obtaining regulatory authorizations to market new food ingredients, food packaging materials and dietary ingredients. He assists in responding to proposed regulations and draft guidance to keep clients informed on the latest trends in class action law suits to help anticipate new regulatory initiatives.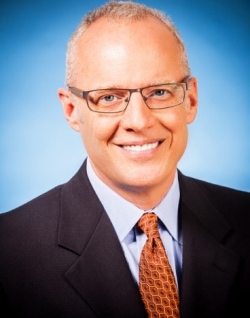 Gary Hemphill
Beverage Marketing Corporation
Gary A. Hemphill is Managing Director of Research at Beverage Marketing Corporation. In that role, he directs the company's extensive information products and services, consisting of comprehensive beverage databases, market reports, directories, tracking services and customized information consulting projects. Mr. Hemphill directs the company's pre-eminent beverage database DrinkTell. It is the only comprehensive total market U.S. beverage database tracking all beverage categories.
Mr. Hemphill has more than 25 years' experience in the beverage industry. Previously, he served as Editor of the trade publication Beverage Industry, and he directed new product publicity for the Pepsi-Cola Company where he contributed to a range of assignments. Before those positions, Mr. Hemphill held various newspaper writing and editing positions.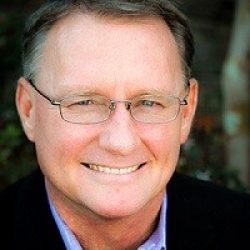 Tom Morrison
Tom Morrison is a life coach and award-winning Association Executive who lives and breathes marketplace disruption and personal development. Tom lead his company to over a 1,000% growth increase since 2006, through using the key elements he shares in his keynotes. Tom's energetic keynote, "When Uberization Collides With Your Industry," has been a wake up call to industries across the country.
Over Tom's 20+ year career as a trade association CEO, he has been a student of marketplace disruption, as well as personal development. Tom's sessions help companies understand the where, how, and why market disruption happens and how to lead it. He also motivates crowds on how to achieve the quality of life they desire from his groundbreaking book, "How to Get People to Scream Your Name and Beg For More".
Tom's dynamic and highly engaging delivery, coupled with his informative content, inspires and motivates crowds to make positive change. Tom's transparent and practical style leaves your attendees with take-a-ways to prepare for the future and achieve the best life possible.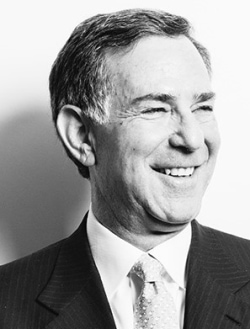 Paul C. Rosenthal, JD
Kelley Drye & Warren
With more than 40 years of experience in international trade law and government relations, Paul C. Rosenthal is recognized as a leading trade attorney in the U.S. He has successfully represented U.S. producers in antidumping and countervailing duty cases in the U.S. and abroad regarding a wide range of products. He counsels industries on foreign market access issues and represents manufacturers and food producers in WTO dispute settlement proceedings. He also represents industry interests during multilateral trade negotiations and in trade-related policymaking at the federal level. A former Senate committee counsel, he has participated in hundreds of proceedings.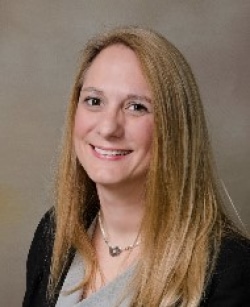 Dr. Marisa Zansler
Florida Department of Citrus

Dr. Marisa Zansler is the Director of Economic and Market Research Department at the Florida Department of Citrus with over 20 years of experience in conducting and managing economic research and policy analysis of plant health management programs and regulations. She also serves as the Chief Economist to the Florida Citrus Commission, the governing board of the Florida Department of Citrus. She is responsible for implementing and overseeing the collection, analysis and reporting of economic and market research data, and also manages research activities and relationships between the FDOC and the University of Florida's Florida Agricultural Marketing Research Center.
Dr. Zansler earned a Ph.D. in Food and Resource Economics from the University of Florida in 2004. She also holds a B.A. in Political Science, a B.S. in Agricultural Business, and a M.S. in Agricultural Economics from Louisiana State University.
2023_JPA_AM_Sponsorship_Opportunities.pdf